The wide outdoors is synonymous with adventure and getting back to nature. While we are out there we don't have to go completely tribal. Many of us choose to take our technology with us to aid with setting up camp, exploring and thriving. There are a lot of convenient apps that make the exploration and fun that much more exciting. You can gain some survival skills, learn some new things about the land around you and stay safe with some of these great mobile apps.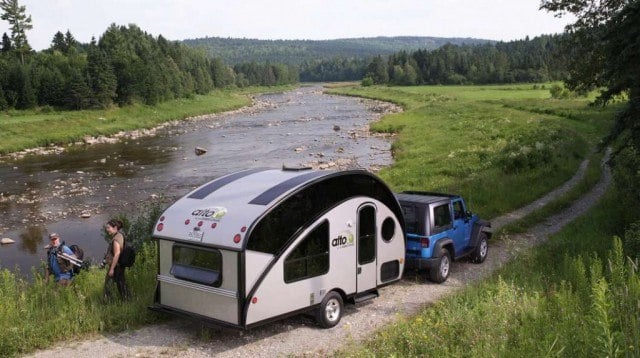 Interactive Guidance
One of the first things you're probably thinking about off in the wild is where you're location is. An app that assists with that is called Pocket Ranger. It comes with advanced GPS mapping of the country in complex locations and allows you to make a tour around the area by yourself. It is great for those going out hunting and needing to drop GPS points or find out where they are. It's free and has an app for every state you may be camping in.
Taking us real back is the star gazing app. Sky Guide is part of a tradition humans have been doing for years. The app comes in at $2.99 but is well worth the price of admission. The astronomy app allows you to look up to the sky and tell what the constellations are above you. Even in the darkest of nights you can tell what types of planets, meteors and stars are above the horizon and into the vastness of space.
Finally, our dominion over nature comes in with a weather app. The most important thing about going out and camping is to make sure you don't caught in a bad storm or compromising weather. Real time updates allow you to check what's going on in your area and to keep out of harm's way. An additional widget to your phone allows you to look at a glance as well, so you can keep your eyes peeled on the nature around you. 
Additional Location Assistance
Out in the wild, one of the most important things is location. You can never go wrong with having a few different GPS applications that show you just where you may be going. MotionX GPS is one of the number one apps out there for users looking to find topographic apps anywhere they go. The application even works off the grid and in the wide-open sea.
This is especially helpful because your apps aren't always going to work all the time when out of range of a cell tower or Wi-Fi connection. All of these apps put together will allow you to focus on the actually camping aspect of your trip or exploration.
The goal behind all of your apps we've listed and would use on a trip, are essentially important because they allow some off the grid functionality that will help you remain in focus and safe on your journeys.