Travelling the world can be a little daunting, especially when you don't know where to go or how much things will cost. It therefore helps to know exactly how to plan for a trip and the many travel pitfalls to avoid whilst you are globetrotting around the world.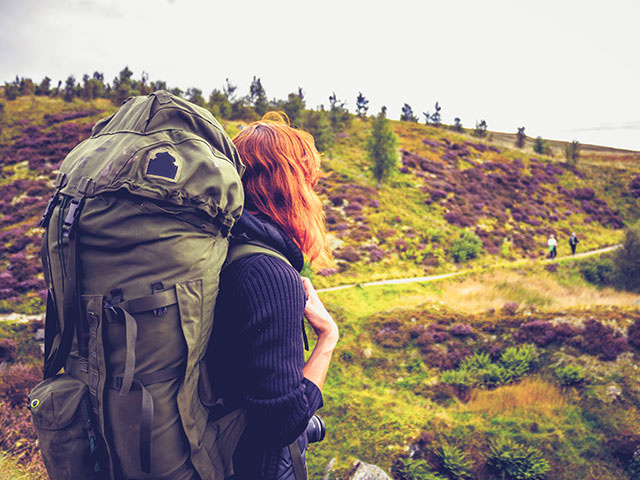 Make a List
You must make a list of the things you need to ensure you don't forget anything. There's no turning back once you are on that flight, and backpacking means you won't be able to pick it up anytime soon. So, whether it's your favourite teddy bear or t-shirt, ensure you write a list of everything you need so you don't forget a thing.
Learn Basic Phrases
It helps to have a basic grasp on the local language whenever you visit a new country, which will not only help you move about from A to B, but will be a sign of respect for locals. You should therefore, at the very least, learn words such as "please" and "thank you" in a country's mother tongue.
Find Out About Transport
You will most likely have to use some mode of transport when in a new town or city, so ask the locals the best method of public transport to take to reach a destination. Public transport can also be one of the cheapest ways to make your way across a city – but you can take advantage of free ride promo codes from the likes of Lyft or Uber to save our spending money, which you can find on Ridester, who offers everything from free taxi ride promos to driver referral vouchers.
Beat Jetlag with Water
Jetlag can really ruin your trip, because you won't have the energy to do all the activities you have planned. Good news comes in the form of water, though, because this is the one thing you need to boost your energy. It is recommended to drink plenty of water during your flight, as well as when you are at your destination.
Buy Travel Insurance
Never go abroad without buying travel insurance, because this could be the one thing between you receiving free medical care or an expensive bill, if you suffer an accident or injury. This affordable insurance is easy to buy and essential when you travel abroad, so ensure you buy it or you may literally pay the price.
Be Openminded
Different countries will have different cultures to the one you are used to. You should therefore be openminded when it comes to people's traditions and habits. You might not share the same views, but you can respect their culture.
Plan for Spontaneity
You may have a million and one things you won't to do when travelling, but some of the best moments will be the ones you haven't planned. So save room for spontaneity to really make the most of your adventure.
Keep Your Family Updated
You might not have a care in the world, but your family will care where you are, what you are doing and how you are doing. While this is your time to enjoy some freedom, you should still check in with Mum or Dad to let them know you're okay and where you are in the world, so they can sleep a little bit better at night.